Projects
AFRICA GAMES SHOW
November 17-19 2017
Casablanca, Morocco
The Africa Game Show is an event created by Orange in Africa.
The AGS was the final of a global African tour to find the best players in each games.
It was held in Casablanca and will be going to other countries in future years.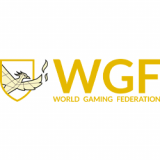 World Gaming Federation
World Gaming Federation ("WGF") is a platform offering innovative services to the video games actors (video gamers, video game publishers, video games organisers, sponsors etc.).
Involvement
Gozulting was working on the Africa Game Show as Technicial consultant for the global event and Technical Broadcasting operator on-site.
Gozulting provided the complete set-up for Broadcast & captation of the Event.

Setup
Captation & Broadcast Set-up proposed :
• 5 Cameras SONY FS7 - 1080p 60fps.
• Live Broadcast Set-up for 1080p 60fps.
• Broadcasted on : Youtube, Facebook and Twitch.