Projects
EA Battlefront
November 4 2017
Paris Games Week, Paris
EA Battlefront 2 Launch event was promoted by famous talents of the Internet. 20 talents such as McFlyy & Carlito, OrelSan, Laink & Terracid were present to participate to show Battlefront 2 game mode available, Every content was broadcasted on McFlyy & Carlito Youtube Channel (over 3M Suscribers).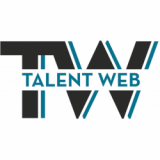 Talent Web
Talent Web is the First digital Talents Agency in France
Talent Web helps new talents to develop their artistic project and help them with their collaboration with brands

Involvement
Gozulting was the technical partner of Talent Web. We managed the complete broadcast and the capture of 10 Talents' Gameplay during the Live production.
Setup
Gozulting provided a complete broadcast Set-up including :
• 5 cameras - SONY FS5 1080p 60fps.
• 10 Captures Set-up for the game play of Talents (Camera + PC).
• Casting Set-up and Live Broadcast.