Projects
Gears Of War 4 - Gear Pro Circuit Paris Open
May 2-6 2017
La Gaîté Lyrique, Paris
Gfinity Paris Open 2017 is the fifth Gears of War 4 major. The event took place in Paris, France .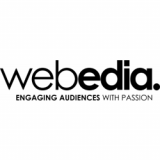 Webedia
Webedia is a global media and technology company, specialized in the recreation and entertainment industries
Involvement
Gozulting was hired as Lead Director on this event.
We did the coordination with XBOX/Coalition, Gfinity and Webedia.
We managed, Stream, Technical and Assets aspects during the complete event.
We sized the Broadcast Team and the Broadcast Set-up for this event.