Projects
The International 2019 Social Media Coverage
August 12-25 2019
Shanghai, China
Following tournaments coverage on Social Media after MDL Disneyland Paris and Epicenter Majors, we followed OG's journey at The International 2019 in Shanghai, China.
Introducing the huge event that The International 2019 is, we developed a strategy to build the hype one month prior to The International 2019.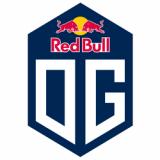 OG
OG is an esport colossus. Born on Dota 2 the team was the first to reach greatness by winning 4 out of the 5 Majors put in play by Valve.
In August 2019, they engraved their history even more into esport marble being the first ever team to win The International twice.