Projects
Just Cause 4 Promotion video
May 29 2018
Red Bull Gaming Room, Paris
Square Enix & Red Bull proposed to Le Bledart to have exclusive content on Just Cause 4 before the release at E3 2018.
New Weapons, new Enemies, and a lot fun is offered by Just Cause 4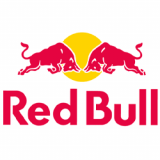 Red Bull
Red Bull GmbH is an Austrian company, which is well-known for its Red Bull energy drink. The company is also known for its sponsorship of a range of sporting events and teams.
Involvement
We managed the complete captation and created and produced the video.
This video is available on Red Bull Social media.
Setup
The Captation Set-up was :
• 2 Dedicated Staff (video & Sound)
• 3 Caméra Sony - FS5
• HF Microphone for the Talent
• Gameplay Recording
• Lights