Projects
Nation Wars
Mar 20 - Apr 21 2018
O'Gaming Studio - Paris
The NationWars is a worldwide team league organized by O'Gaming TV. In it, players represent their nations instead of their professional teams.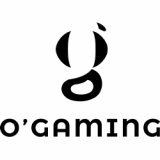 O'Gaming
O'Gaming TV is a french company created on December 05th, 2011, located in Paris and specialized in esports contents broadcasting and more globally media production. They broadcast 7 days a week on their Twitch channels. In addition to shoutcasting most of the biggest StarCraft II tournaments (GSL, WCS, ...) for the French-speaking audience, they produce and organize some international big events like IronSquid and Nation Wars.
Involvement
Gozulting was hired as Live Producer of this event on Online & Offline phase.