Projects
OG Counter-Strike Global Offensive announcement
Nov 25 - Dec 4 2019
Copenhagen, Denmark
After 4 Majors and lifting The International's Aegis twice OG decided to broaden their horizons entering Counter-Strike: Global Offensive in December 2019.

Repeating their unique recipe they decided to create a balanced mix of veterans and rookie to create a unique roster aiming at the highest peaks.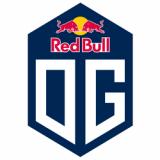 OG
OG is an esport colossus. Born on Dota 2 the team was the first to reach greatness by winning 4 out of the 5 Majors put in play by Valve.
In August 2019, they engraved their history even more into esport marble being the first ever team to win The International twice.
Involvement
Writing, voice recording, creating a digital painting of the roster and editing of the announcement.