Projects
OG Dota 2 new roster announcements
January 26-29 2020
Copenhagen, Denmark
After winning a second title at The International 2019 some historical OG players decided to retire.

OG contacted Gozulting to create a storyline sublimating the emotions of those monuments leaving the scene while bringing a positive atmosphere around those star players joining OG new players.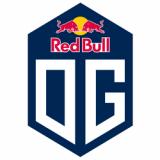 OG
OG is an esport colossus. Born on Dota 2 the team was the first to reach greatness by winning 4 out of the 5 Majors put in play by Valve.
In August 2019, they engraved their history even more into esport marble being the first ever team to win The International twice.
Involvement
Writing, voice recording, creating a visual impact serving the emotions and editing of the announcement.