Projects
PLAY BY PAX PARIS
April 20-22 2018
Grande halle de la Villette, Paris
PLAYBYPAX is a Geek festival which offers various activities, conferences, esport tournaments, retro gaming, arcade games.
This is the first time that PAX landed in Paris.
PLAYBYPAX Hosted Nation Wars V.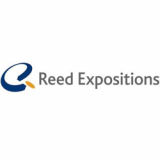 Reed Expositions France
Experts in the organisation of trade and consumer events, Reed Expositons runs 45 leading events in 18 industry sectors, including Batimat, EquipHotel, Expoprotection, Fiac, Yachting Festival … Their show teams handle the concept, the promotion and the organisation of these leading events, which reflect how both markets and lifestyle trends are changing. Reed Expositions France is a subsidiary of Reed Exhibitions.
Involvement
Gozulting did the complete broadcasting set-up, prepared and coordinated the stage. Created the producer's room to fit between PAX & Nation Wars needs.
Setup
Gozulting has for this event :
• Broadcasting production Room set-up with dual flux, FR & EN.
• A complete Team for 3 Days.
• 2 Cameramans for the Stage.
• 7 Cameras FS05.
• 2 Casting desks
• Adaptative Set-up for Concert, conférence and Esport.