Projects
Red Bull Kumite 2017
May 26-27 2017
Salle Wagram, Paris
Red Bull Kumite is a Fighting game tournament created by Red Bull in 2015. It is one of the best invitational tournaments on the Street Fighter franchise.

The Event has taken place in the prestigious Salle Wagram, a wellknown boxing venue.
2 Days of competition on SFV, with the best players in the world.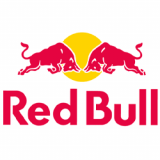 Red Bull
Red Bull GmbH is an Austrian company, which is well-known for its Red Bull energy drink. The company is also known for its sponsorship of a range of sporting events and teams.
Involvement
Gozulting provided :
• The complete set-up for the Last chance qualifier on Saturday.
• The director of the show
• Cameramen
• Graphics operator for the Main Event on Sunday
• The complete Assets Package for the Events. (Saturday + Sunday)
Setup
Saturday
The solution for Saturday was a complete broadcast Set-up for 2 independant Stream - French & English, Supported by a Team of 4 technicians and a Camera Operator.
FS5 Cameras, PTZ for capturing players, Complete Audio Set-up with Broadcast headphone for all commentators.

Sunday
We were focused on consulting on this part and offered the ideal Team to provide the best experience. We did all the pre-production of the event.