Projects
Storm the Arena
Jun 15 - Jul 2 2020
Paris, France
Storm the Arena is the first ever metal festival hosted and produced by Accor Arena.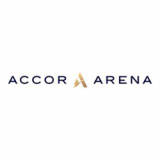 Accor Arena
Accor Arena is where the best entertainment happens in Paris. Indoor sports arena and concert hall, the pyramidal shape arena is a reference for both French and European events.
Involvement
Accor Arena contracted Gozulting to create Storm the Arena visual tone and graphic charter.