Projects
True Sight 2018 World Premiere After Movie
January 15 2019
Copenhagen, Denmark
Celebrating True Sight 2018 Live World Premiere organized by Valve we captured OG's reactions throughout the day.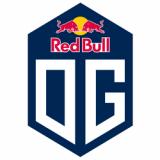 OG
OG is an esport colossus. Born on Dota 2 the team was the first to reach greatness by winning 4 out of the 5 Majors put in play by Valve.
In August 2019, they engraved their history even more into esport marble being the first ever team to win The International twice.
Involvement
Writing, filming and editing of the video.
Setup
A mobile and flexible shooting setup including:
• 1 Sony Alpha 7S camera.
• 1 Sony FS5 camera.