Projects
True Sight 2019 and OG Night throwback
January 28-29 2020
Berlin, Germany
Celebrating True Sight 2019 Live World Premiere organized by Valve we captured OG and audience's reactions throughout the day.

Going further we were present at OG Night: a special event unveiling the new Dota 2 roster as well as talk show with both Dota 2 and Counter-Strike: Global Offensive squads.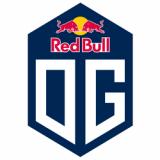 OG
OG is an esport colossus. Born on Dota 2 the team was the first to reach greatness by winning 4 out of the 5 Majors put in play by Valve.
In August 2019, they engraved their history even more into esport marble being the first ever team to win The International twice.
Involvement
Writing, filming and editing of the video.

Setup
A mobile and flexible shooting setup including:
• 2 Sony Alpha 7S cameras.