Projects
Ultimate Fighting Arena (UFA)
Aug 31 - Sep 2 2018
Aubervilliers, France
Part of both Capcom Pro Tour and Dragon Ball Fighter Z World Tour, the Ultimate Fighting Arena is a thrilling three days-event on Tier 1 Versus fighting games with top of the line competitors.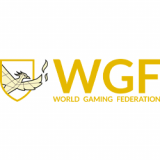 World Gaming Federation
World Gaming Federation ("WGF") is a platform offering innovative services to the video games actors (video gamers, video game publishers, video games organisers, sponsors etc.).
Involvement
As a technical and production manager, Gozulting was in charge of all the timing, video production and broadcasting aspects of the event.
Setup
The solution was a complete broadcast setup for two broadcasts (French and English language) streamed on Twitch, supported by a team of 7 technicians, 2 camera operators and 1 crane camera operator.
FS5 Cameras, audio setup with broadcast headphones for commentators : F-Word, Logansama, Ken Bogard or Damascus.